By Cindy Aldridge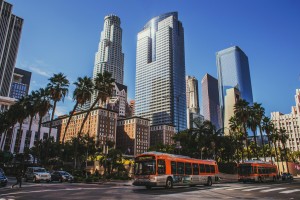 Deciding where to move your family requires you to consider many factors. But when you are also moving your business to a new city or starting a business once you arrive, you have even more on your plate!
If you are interested in living in a metropolitan area with tons of fun activities and culture, Los Angeles could be the ideal place for your family and business. Below, we will discuss Los Angeles's cost of living, fun things to do, entrepreneurial resources, and more!
What Is the Cost of Living?    
One of those essential factors to consider when moving your family to a new city is how much it will cost to live there daily. Fortunately, with the exception of rather pricey housing, some areas of Los Angeles are in sync with the national average when it comes to factors including utilities, health and groceries, and it is much more affordable than some other cities in California, such as San Francisco. Along with helping your family out financially, this will also give your new or relocated business more runway when hiring labor.
Is There Entrepreneurial Support?   
Even if you primarily work by yourself, you will need a community of support around you if you are going to succeed. Of course, you'll want to have already thought out foundational considerations such as your branding message and company logo, so you can approach fellow entrepreneurs and organizations with your business image. Fortunately, using a free online business logo creator will save you time and money. You can use this tool to customize premade logo templates.
Los Angeles has a flourishing entrepreneurial community of business owners, leaders, advisers, and customers. Such support will help you get a strong start and prove valuable as you face the everyday challenges of entrepreneurship. Here are a few of the many local organizations and resources available in the Los Angeles area:
The LA County Development Authority
The LA Regional COVID-19 Recovery Fund
The Los Angeles Economic Development Corporation
The California Governor's Office of Business & Economic Development
Will My Family Enjoy Los Angeles?
Along with entrepreneurial support, your family will need quality of life wherever you move to. This is another area in which Los Angeles excels. We have a lot to offer when it comes to parks, restaurants, historical sites, local events, and other factors that make life enjoyable.
This also means that your workers will be able to maintain their quality of life! Check out these top attractions in Los Angeles and surrounding areas:
Zuma Beach
Malibu Lagoon State Beach (Surfrider Beach)
Griffith Park
Point Dume State Beach and Preserve
The Getty Villa
Los Angeles County Museum of Art
Leo Carrillo State Park
Santa Monica Mountains National Recreational Area
What Schools Are Nearby?   
If you plan to build a team for your small business, you will need a reliable pool of talent from which to select your candidates. That's why it's so essential to run a business in a city with exceptional colleges nearby. Here are some of the best universities from which you can find talent (students or alumni):
University of Southern California
Pepperdine University
California Lutheran University
Loyola Marymount University
Santa Monica College
University of California Los Angeles
How Can I Get a Smooth Start for My Business?
If you choose to move to Los Angeles to relocate or launch your business, you will want to make sure you handle some essential tasks early in the process. For example, you will need to figure out what licenses and permits to obtain, as well as learn about all the local zoning laws that pertain to your business. And if you haven't done so already, you will need to establish your legal structure with the state of California. Do some research to determine if an LLC, corporation, or another type of structure will work best for your needs.
It is easy to get overwhelmed when trying to figure out where and how to move your business and family. Hopefully, the information above has given you an idea of everything Los Angeles offers for entrepreneurs and their families. Just be sure to pave the way for a smooth relocation and handle any necessities so that you can get a strong start for your business. In no time, you will be settling into your new life in Los Angeles.
When you're ready to purchase a home in Los Angeles, trust real estate professional Andrea Dunlop for dedicated and exceptional service. Call 310-560-4180 today!